Mr.Fox and Shapes | Educational Apps
Mr.Fox and shapes is a fantastic app to let kids explore their creativity! While learning shapes and proper placement they create a playful scene to to enjoy. Associating the shapes with real world items and animals expands their world of possibilities. Kids naturally have great imaginations and see things with innocent an unbiased eyes. Decision making and eye-hand coordination are reinforced as they create new projects. Of course, they will really enjoy the interaction when they start tapping and tilting the device and see the playful results.
This is a wonderful teaching tool for the youngest of our kids for Parents and Teachers to utilize! Mr. Fox and shapes is designed for Parents and Caregivers to use as a quality, shared, learning time. There are seven interactive games sure to entice kids to come back for more. The Parent segment shares clear suggestions to make the most of this experience. This app is presented to us by Alex Hajdu
Start Creating!
Build A Circus Tent!
Try A Rocket Ship!
Place The Shapes!
Make Funny Animals!
Mr.Fox and shapes HD – educational shapes & colors learning game for toddlers & preschoolers from Mr.Fox and friends – Mr.Fox and friends, s.r.o.
This app is a great addition to your kid's toolbox for life!
Thanks so much for visiting our site! Please consider using our buy button as the cost is the same to you and helps us to keep reviewing.
Meet The Developers!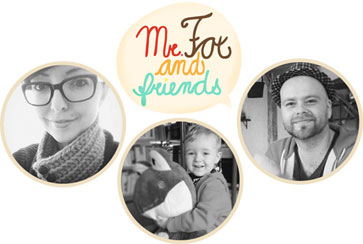 What was the initial inspiration for your app?
Initial inspiration for Mr.Fox and Shapes and also for all of our apps is our little son Adam. He is 2 years old and loves to play with letters, numbers and shapes, loves books, iPad games with cute animals, funny noises and animations. Even our studio name Mr. Fox and friends is named by his favourite plush toy – fox, that we started to call Mr.Fox when he got him. When Adam was 9 months old, he started to read "peek-a-boo" books and we decided to create simple iPad app for him, where lion was hiding behind the branch and he loved it! It was awesome to watch him playing and laughing. That was the time we decided to found our little family home studio.
What is your favorite aspect of your app?
We tried to create complex collection of games, where kids are building a ship, space rocket and circus tent, as well as playing simple, accessible games to learn key shapes and colours. What we like about it is that it is not created for specific toddler age, but little ones can grow up with it and start to meet the shapes and colours step by step by in very entertaining way and then later they can build the interactive scenes. We also created original illustrations that are very cute and friendly. Hope kids will like them.
Is there anything else you would like to share with our readers?
We just hope kids and their parents will like our app, that they will enjoy playing together and want to say big thank you! to all of you for your support:)
Links:
Our Website
Our FaceBook
Our Twitter