Big City Vehicles – Cars and Trucks for Kids
Here is another great app for tots by The Melody Book. More than 25 city vehicles will captivate kids with their sounds, colors, and job performance. The vehicles range from air balloons to subway trains and everything in between. The animal characters are adorable!
Six languages are available in the settings. Parents and Caregivers, this is a great way to introduce a new language and open a world of diversity.
This is an Academics' Choice Award winner as well as a Parents' Choice Award winner.
 Some of the activities include:
• Repair a car in the kangaroo garage.
• Mix cement and construct a concrete ramp.
• Help the polar bear serve ice cream with yummy toppings.
• Help the firemen put out the fire.
• Help the sanitary workers to move trash into the garbage truck.
• Assist the paramedics in the ambulance.
• Shovel rocks with the bulldozer.
• Assist the mailman with packages and letters.
• Assist the electric company workers by handing them tools.
• Help the farmer in the tractor to sort fruits and veggies.
• Sort yummy cookies from the cookie truck.
Air Balloons, Motorcycles, and Trucks!
Operate a Cement Truck!
Check Out The Subway!
Meet The Developers!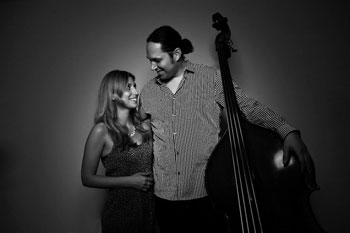 What was the initial inspiration for Big City Vehicles?
When our boy was an early toddler, we would see a firetruck, bulldozer or garbage truck and he would always call out and point his finger in excitement. He is three and a half today, and still enjoys spotting different vehicles.
There's so much to experience and learn in the city, and we can use that in an app in order to spark children's curiosity and engagement. This is the idea that inspired us to develop Big City Vehicles. We set out to recreate the excitement that little ones get as they discover city cars, trucks and surroundings for the first time."Big City Vehicles is my personal gift to my son"  – Dana Morgan (The Melody Book CEO)
What is your favorite aspect of the app?
Our favorite aspect of Big City Vehicles is the educational tasks that the starred vehicles have. These tasks were designed to teach toddlers about the function of each vehicle, as well as develop their problem solving and fine motor skills.
Shovel rocks with the bulldozer, help the polar bear serve ice cream, help the firemen put out the fire and more.
Is there anything else you'd like to share with our readers?
We'd love to mention that Big City Vehicles has a free Apple Watch app available that works much like a remote. It is fun to use if you're a parent testing the knowledge of your child. Try it!