Look, I'm making it up! |Improvisation App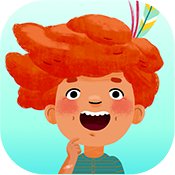 "Look, I'm Making it Up!" is an enticing book app that teaches kids that getting creative and adding their own flare to things is called Improvisation. Kids naturally have talents that want to surface. This story lets them know that that is better than okay!
What a boring world it would be if everyone went by someone else's book! This is an app that encourages creativity and stimulates curiosity. Check out some of Camilo's antics and the playfulness of this app in the videos below.
This app will be an awesome addition to your kid's Toolbox for Life. The support for individualism and creativity can last a lifetime and boost self-confidence dramatically.
With the holiday season approaching, consider gifting this app to your favorite teachers. They are always happy for new tools and can share them with so many kids! "Look, I'm Making it Up!" has been tested and verified to be challenging and fun for ages 5-9. The app is perfect for music and art classrooms as well as for homeschool students.
View in the App Store:
https://apps.apple.com/us/app/look-im-making-it-up/id1460628945
Meet The Developers!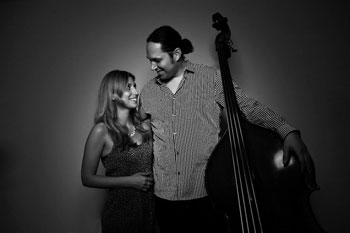 The Melody Book was founded by software developer Dana Morgan and jazz musician Daniel Ori. Our mission is to educate children about what we know and love the most, music!
What was the initial inspiration for your app?
Daniel: A few years ago, I had an idea for a story about a quirky, out of the box thinking kid who likes to do things in his own original way. He loves to play music, dance, build, bake and paint, but puts a personal stamp on everything he does.
When he hears distant sounds of jazz music coming from the park, his mom takes him there to listen and he learns a new word from the musicians, IMPROVISATION. He quickly realizes that he has been an improviser all along ; )
I was hoping a story like this would help to encourage a sense of creativity and improvisation in people from an early age. It's such an important skill to have, regardless of what you do in life. Ironically, improvisation is a skill that we are all born with, but for some reason, from late toddlers ages and on, we improvise less and less as we grow up. We want to change that.
What is your favorite aspect of this app?
Dana: My favorite part of the app is the games. The story itself follows Camilo and shows us how he likes to create and make up his own games. But the various games in the app, whether its the piano playing, costume or cookie making, actually allow the user to improvise in various entertaining ways.
Is there anything else you'd like to share with our readers?
We want music and art teachers and homeschoolers to know that "Look, I'm Making it Up!" is a great way to introduce their K/1st/2nd grade class to improvisation. We will be posting fun and engaging lesson plans with the app on our website and social media.
Visit Us: