Clue Catcher All Grades Edition Context Clues | Reading App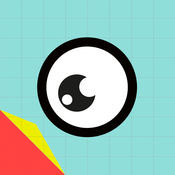 Understanding word meaning through context is a critical skill for all students that will impact all areas of studies as well as life in general.  This app's format shows kids what to look for in determining the meaning of the target word and provides clues while it tracks progress.  Clue Catcher is a strong tool for home and classroom use.
Check out the videos below to see how easy it is to get started and samples of vocabulary at several grade levels.  Add your student, make optional notes and set grade levels for each child. As kids progress, you can easily change grade levels.
In the support link below parents and teachers will find tips that will help to make the experience most effective. For instance, it is recommended that you begin a level or two below the student's current level. This instills a level of confidence as well as a desire to move forward.
Clue Catcher covers vocabulary for grades 3-10. There is no limit on the number of students you can add. There are 100 words per level. Reading specialists and Special Ed. Teachers will find this app a valuable tool. All data is saved automatically and words can be marked for review.
Note: Clue Catcher Free is also available in the App Store with five words per grade level.  You can use it to explore the ease of use and functionality. Complete grade level data can be bought from within Clue Catcher Free via In-App Purchases on a grade-by-grade basis or in discounted bundles. We chose to review the full edition with all grade levels.
This app is a great addition to your kid's ToolBox for Life. Clue catcher is ad free and kid-safe. It's presented to us by Golden Mean Advisory Resources LLC.
Meet The Developer!
What was the initial inspiration for your app?
I am a Speech Language Pathologist currently working in a high school. Defining words using context is a very functional IEP goal – it teaches strategies – something that students with Language Impairments need – and they need to be taught these strategies directly. My students all read on different levels. When teaching strategies, it's best to bring the reading level down, so the student can work on the strategy without struggling through the reading. I spoke to my husband, Mike, who is an informational technology expert, about my need to re-invent the wheel each year – and my desire to track and monitor progress on a grade-level basis. Together, we were able to translate what I do on paper, into a digital platform with the help of an awesome programmer and talented graphic artist.
What is your favorite aspect of your app?
I really like that the strategies are available to use one at a time or together. For example, I will work with a student or group and we will discuss which words we think are important in the sentence that is provided. We can select "highlight" to see if we got most of them. Another alternative is we can read the sentence provided and talk about what information is given to us and what we know about that information. The "think" clues help guide the students toward using the information provided and marrying it with the information they already know. The "think" clues provide additional strategies like prompting the student to use visualization strategies (i.e., Make a picture in your head. What is going on in the sentence?). These clues are wonderful for encouraging the critical thinking skills that are necessary for all kinds of inferential thinking. I think it's ideal that the 'highlight' clues and the 'think' clues are on toggles and can be turned 'on' or 'off' at will, encouraging memory skills and they can be used alone or together to help support students as they attempt to give meaning to words with which they are unfamiliar.
Is there anything else you would like to share with our readers?
This app is designed to help teach strategies. I would always start users at a grade level at least two lower than the actual one they're in. This allows them to work on the strategies and feel some level of success. Also, there is a sister app which provides 5 free words per grade level and then has in-app purchase availability for specific grade levels. It a wonderful way to try the app!
Visit Us: